Mini Muse Spring Trends 2015
February is not only my birth month, however, it seems to be the time period where most of my creative inhibitions explode! My team and I were asked to contribute a spring editorial that would captivate a mini fashionable audience. First came the place! When photographer, Nicole Mitchem, sent me images of our venue, I was floored! Yes, that is myself in the middle.
Vizcaya
Villa Vizcaya, now named the Vizcaya Museum and Gardens, is the former villa and estate of businessman James Deering, of the Deering McCormick-International Harvester fortune, on Biscayne Bay in the present day Coconut Grove neighborhood of Miami, Florida. The early 20th century Vizcaya estate also includes: extensive Italian Renaissance gardens; native woodland landscape; and a historic village outbuildings compound (Wikepedia).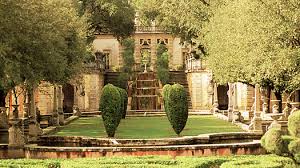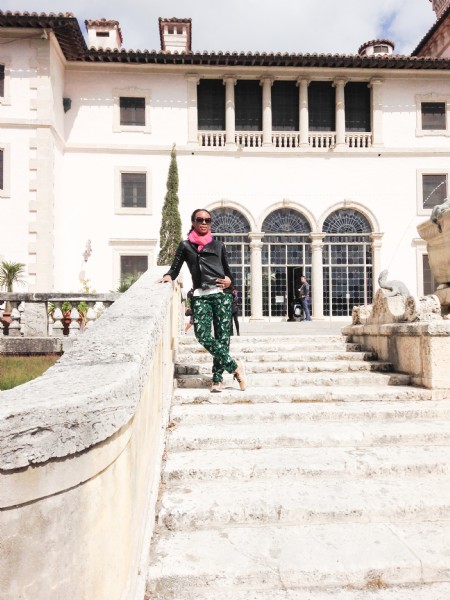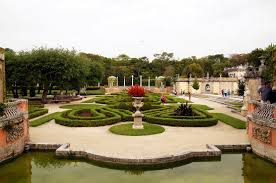 Next, I spent days and nights pondering my thoughts filled with images and trends from fashion shows I had attended, other magazines I'd read through, etc. I remember waking up in the middle of the night. I could not fall back asleep for anything! So I grabbed my I-Pad and started reviewing images from Paris Fashion Week. With thoughts of some of my favorite trends, these are some of the images that came to mind:
Inspiration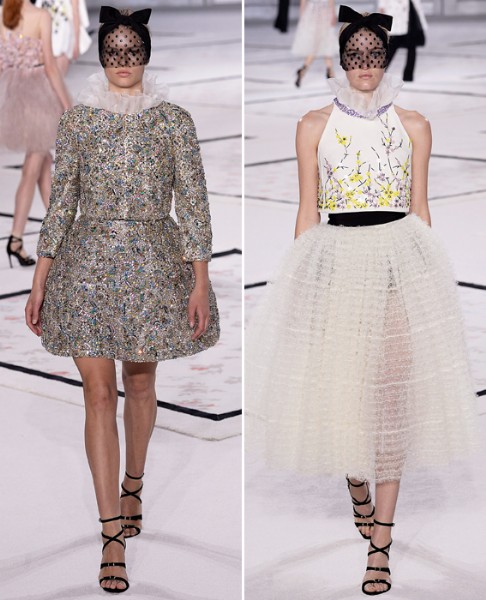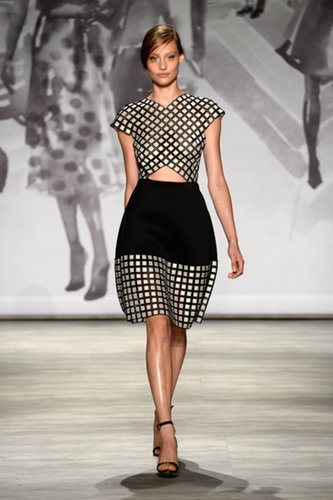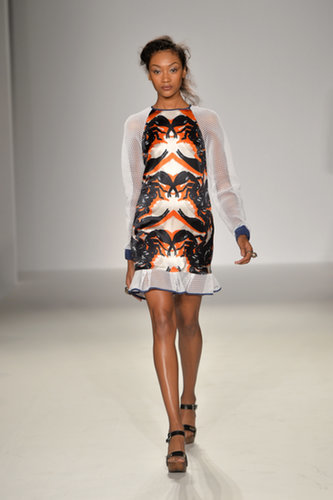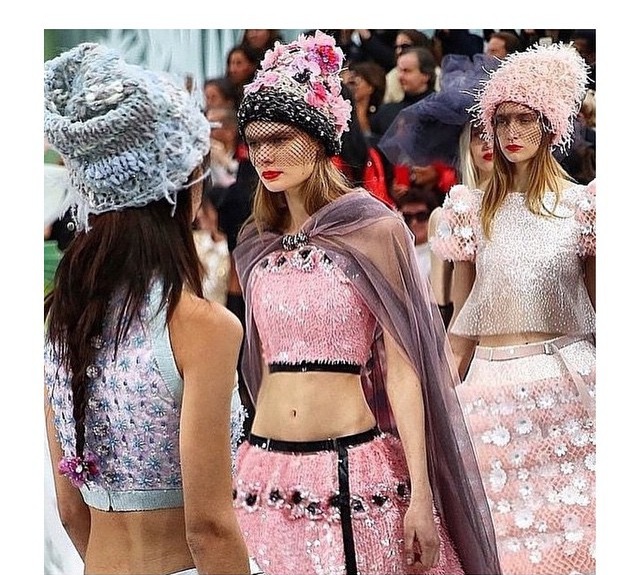 Yes! Lace, Tulle, Gingham, Bold Prints, Crop Tops, Head Accessories, Pastels, and more..... I started downloading and creating my mood board at 2am in the morning (as noted in my journal)! I was too excited to translate these adult images into a pint size mini muse edition!
All Dolled Up!
By: Photograher Nicole Mitchem, Hair and MakeUp Artist Carrie Brown, and Wardrobe Stylist TinaJ. Models: Jaiden Anderson and Maddison Guldi
For Wardrobe Details or to find something similar, please click on links.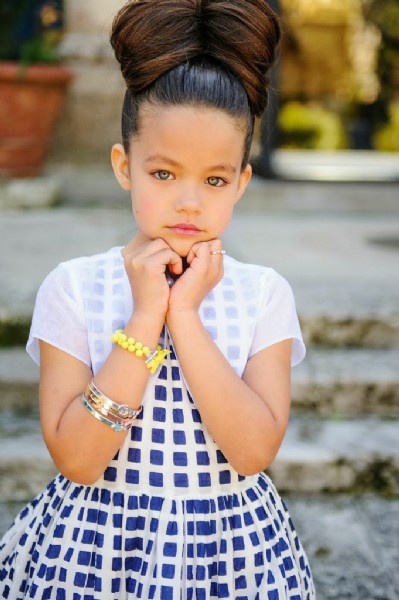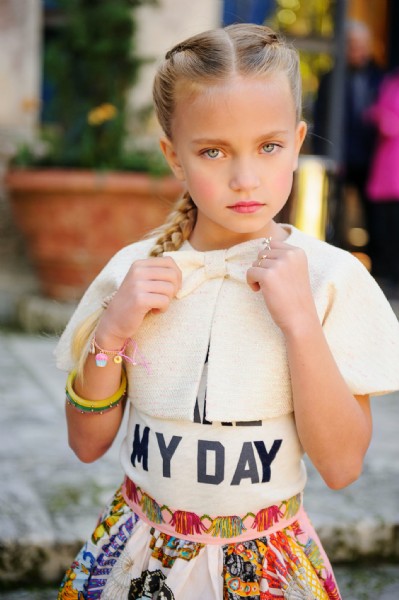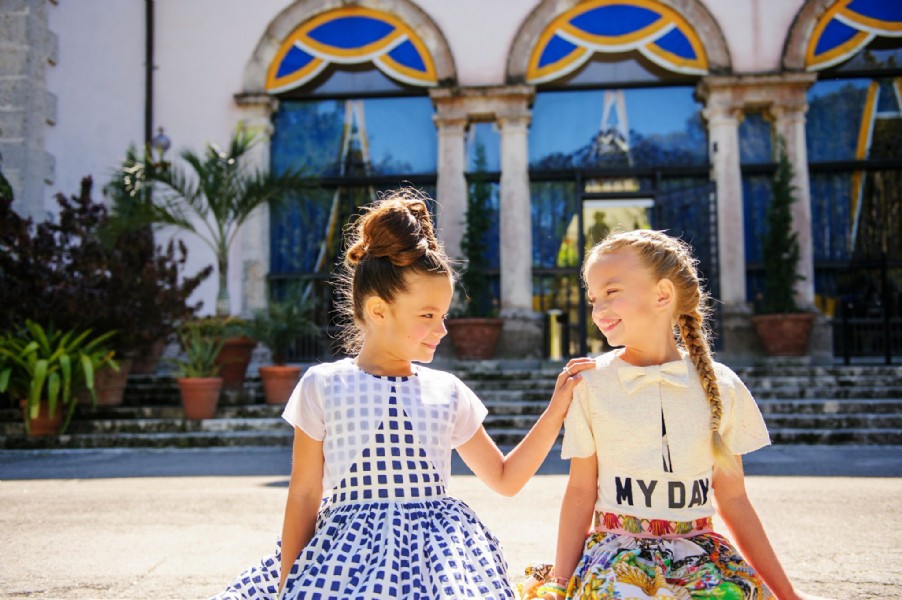 On Jaiden: Oscar De La Renta Gingham Dress, US Angels Communion Bolero, Lace Up Shoes, Knee High Socks.
On Maddison: You Make My Day Tee, Helena And Harry Tweed Cape, Dolce & Gabbana Floral Print Skirt.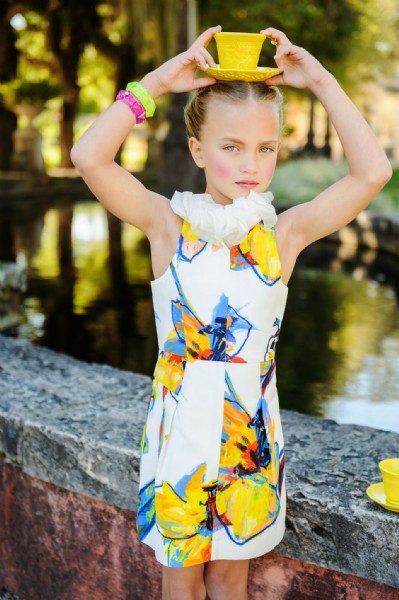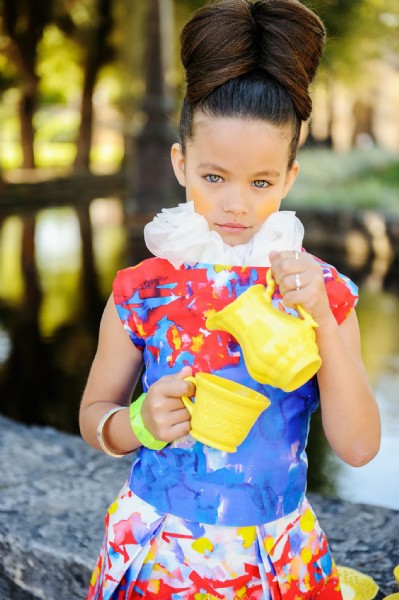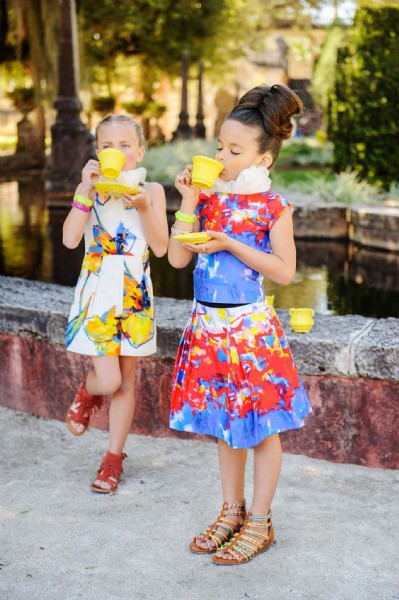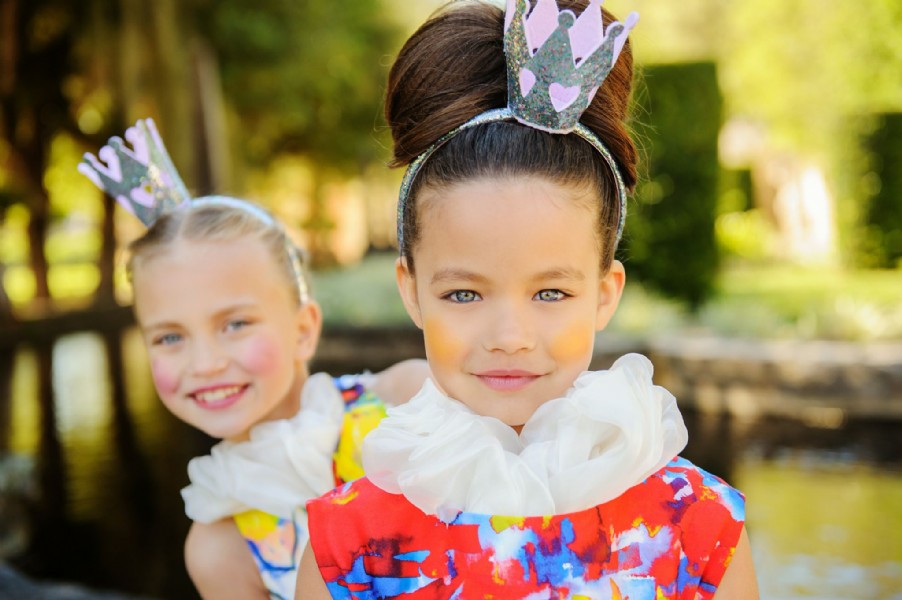 On Maddison: Milly Mini's Pop Art Floral Racerback Dress, Zara Fringe Leather Sandals.
On Jaiden: Milly Mini's Watercolor Crop Top and Skirt, Steve Madden Wedge Sandals.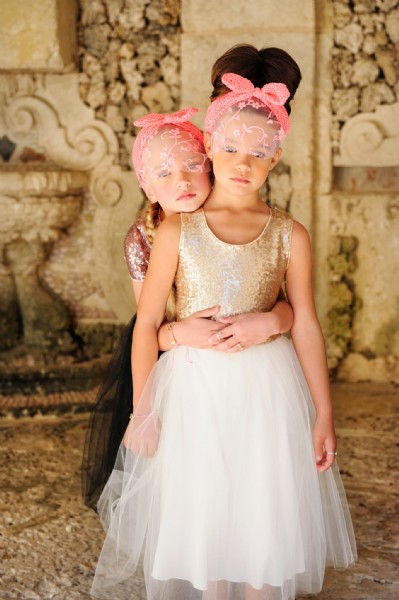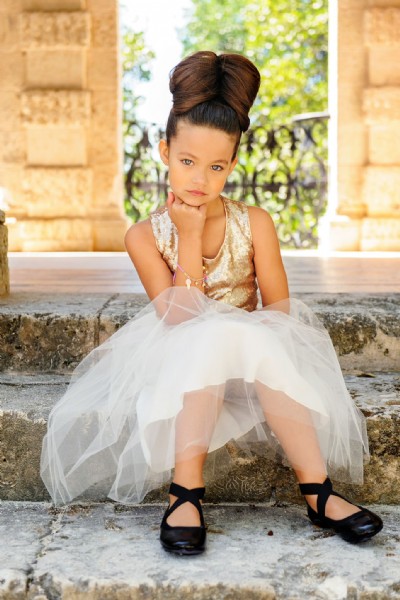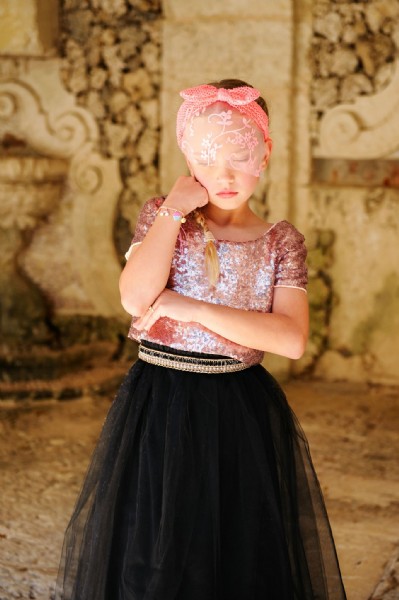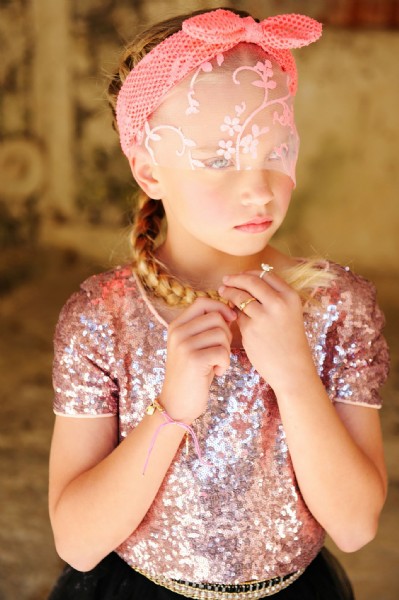 On Jaiden: Fishbowl Tulle Dress, Kenneth Cole Leather Flats.
On Maddison: Fishbowl Tulle Dress
Both Headband Veils were crafted by TinaJ. Style! A proud moment indeed.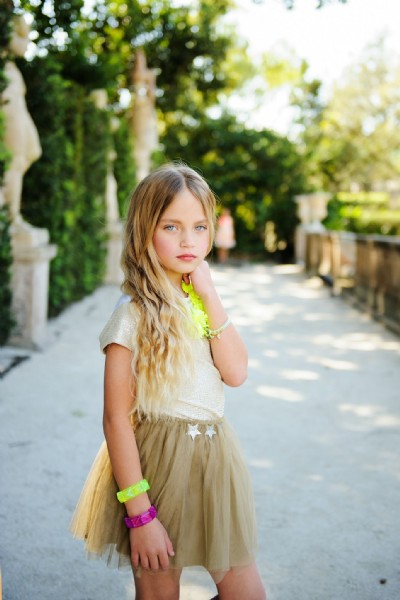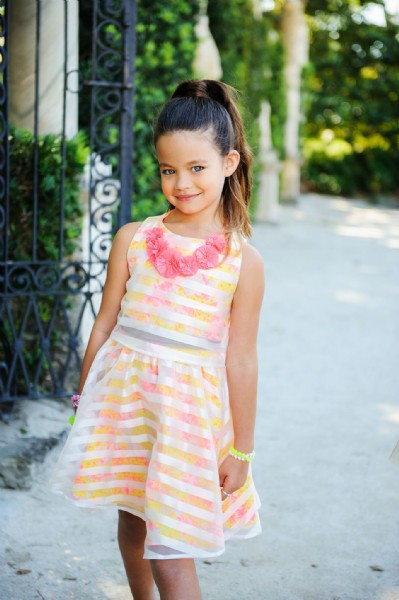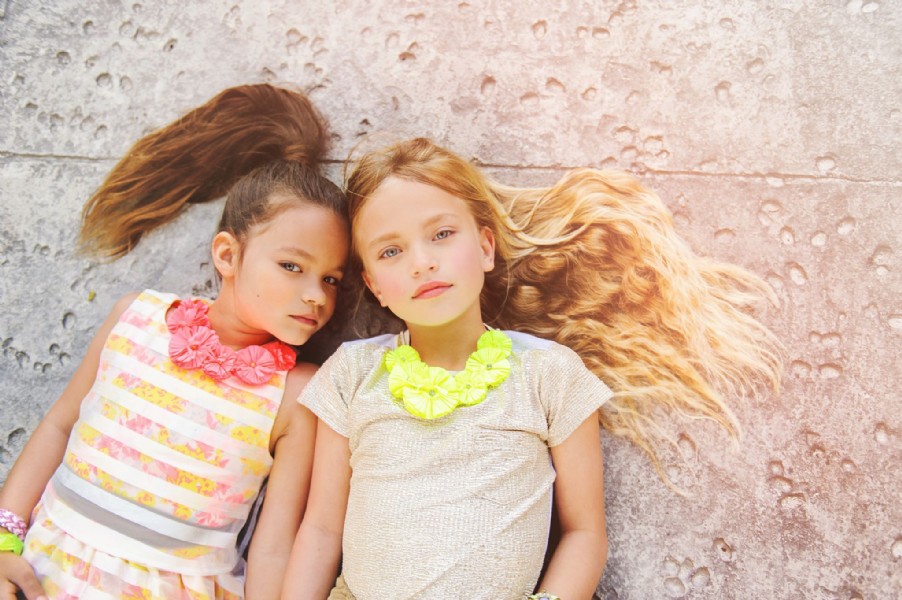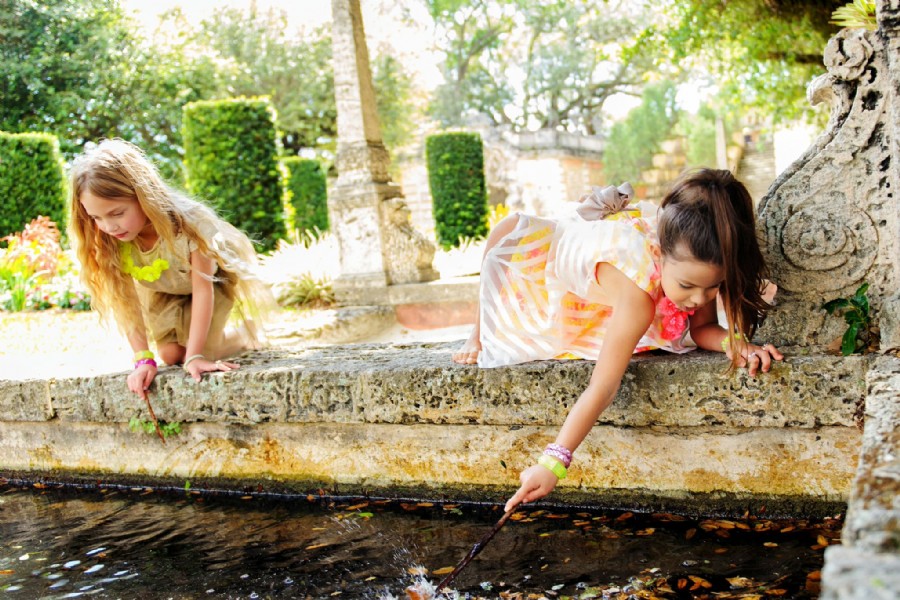 On Maddison: Zara Star Tulle Skirt, J Crew Shimmer Tee, J Crew Fringe Flower Necklace.
On Jaiden:Stripe Pop Over Dress, J Crew Fringe Flower Necklace.
TinaJ. Style